Would you rather get a root canal than spend one second car shopping? You are not alone! It's one of the more hated experiences for some Americans. The research, the showroom visits, the sales stuff and the haggling…it's exhausting. If you are in the market for a new car… I've got good news. News that will save you time & stress (not to mention money) and still put you behind the wheel of the car of your dreams…or at least one that fits your family and budget! Check out my latest blog with Nicole Walsh, personal car shopper with Phoenix Preferred.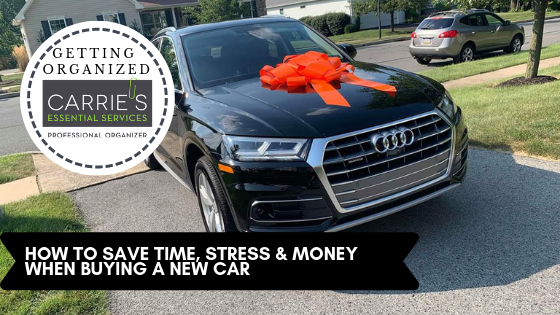 Vehicle Model…
New or Pre Owned…
Lease Rates…
In Stock…
Bank fees…
Interest rates…
Test Drives…
Price Haggling…
Negotiation…
Whether you're buying your first car or you've been down this road before, vehicle buying is not something that most people look forward to doing.
A 2014 study conducted by car shopping site, Edmunds.com revealed that Americans claim purchasing a car or truck is more stressful than getting married, going on a first date or watching their team in a close championship game!
Before our twins arrived, we were looking for a new car to accommodate our growing family…and so we set out to visit a few dealerships.  It was a long and stressful day.
Captain chairs or a bench seat?
Third row or more trunk room?
These were the questions we were trying to figure out (as we tried to envision what life with twins would be like) with a gentleman who was single and no kids.
It was the blind leading the blind!
The process felt like a LIFETIME.
Between the test drives…the countless hours waiting…the back and forth between our salesman and the finance department…I remember thinking to myself…
There has to be a better way!
What if, we could just give our car-buying punch-list to someone else?
For example…
You're in the market for a new car and here's what you need:
Seating for 6
Room for 2 dogs
Plenty of cargo/trunk space
4-wheel drive
SUV
Excellent reputation for safety
Budget:$50K
What if I told you that a personal car shopper can take this info, find vehicles that fit your parameters, arrange for test drives at your home or office, negotiate the pricing & features and deliver it to your door with a fluffy red bow?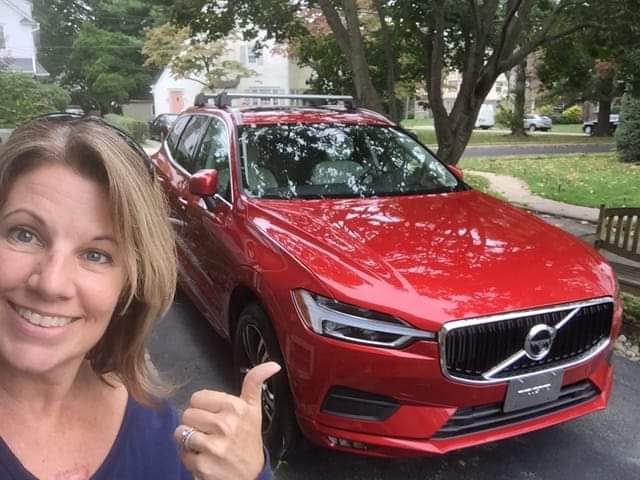 You're already jumping for joy but you're skeptical….what's the catch?
Nicole Walsh, personal car shopper with Phoenix Preferred, says, "I guarantee to save you time and money while I handle all the details of your next vehicle purchase."
Nicole's goal, as a personal car shopper, is to bring the joy and excitement back to the process and ultimately, your purchase!
We spend so much time in our cars.  We should be so excited for a new one!
Once we establish the checklist for your new vehicle, Nicole hits the ground running…
First, she identifies vehicles that fit the profile.
Second, she coordinates personalized test drives at the buyer's convenience – even at their home or office, if so desired.
Next, once the buyer finds "the one," Nicole takes over the final negotiations with the dealership while her clients go about their daily routines.
Nicole boasts, "I am able to secure strong trade-in values, better pricing on the new cars, field all questions from the dealership so the clients aren't playing phone tag all day, too. I organize the date and time for paperwork and delivery. In many cases I am even able to arrange to bring the new car and paperwork directly to the client so we can complete the deal in the comfort of their own home OR the convenience of their office."
Getting organized is about saving time and reducing stress. 
Car buying is no different.  Sometimes the answer is let someone else do it.
Outsourcing to a car buying expert, like Phoenix Preferred can be the answer.
About Carrie Kauffman
Carrie Kauffman is an award winning professional organizer, member of the National Association of Productivity and Organizing Professionals, Greater Philadelphia Chapter (NAPO-GPC) and owner of Carrie's Essential Services, LLC.Carrie Kauffman provides organizing services, in homes & offices, on the Main Line and surrounding communities. Carrie's Essential Servicesspecializes in moving & packing, preparing homes for sale, office setup including filing systems as well as general organizing & de-cluttering.
About Nicole Walsh & Phoenix Preferred
Nicole Walsh is a native of Chester County and a certified Vehicle Salesperson with the state of Pennsylvania. As a former middle school teacher, Nicole has a passion for keeping her clients educated about the best options for their vehicle decisions. For nearly 9 years, Nicole has worked in the sales field and prides herself in giving her clients the best buying experience. Phoenix Preferred serves clients throughout the US and was recently named as a 2019 Main Line Parent Community LOVE Award Winner.