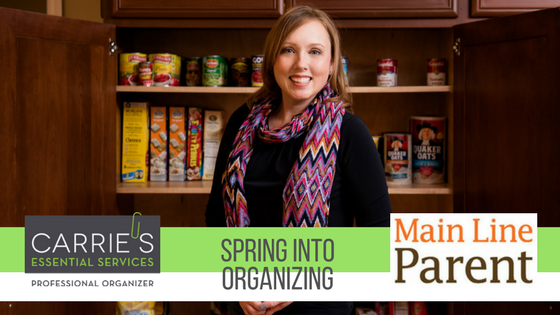 Check out Carrie's new organizing advice column for Main Line Parent! Each month, Carrie will be offering advice & best practices on how to keep you home, office, life….ORGANIZED!
Please send your organizing dilemmas or successes to carrietheorganizer@gmail.com and you could be featured in a future column!
Kathy Romano, host of Her Story on 95.7 BEN-FM, invites Carrie into her home to organize her closet.
Hear how Carrie transformed Kathy's space & made her morning routine that much easier after taking the time to declutter.
Download the podcast here