We're creeping to the end of a long winter…
Are you dreaming of a tropical getaway?  An European adventure?  A once in a lifetime Safari?
Well, you better get planning.  Sharing how my 15th wedding anniversary trip to Italy came to be, with the help of Jamie Jones at WhirlAway Travel!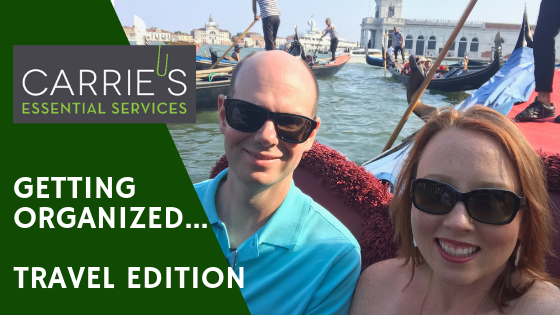 Travel is one of those things that we all want to do.  But with busy lives, work and school obligations, childcare…some of us might abandon our travel dreams…
"It's just too hard right now."
"We can't leave the kids."
"I don't have time to plan a vacation."
"Who has time for a vacation."
Truth is.  Travel is good for the soul.  It's good for the spirit.  We need to make time.  No matter how busy we think we are or how daunting the prospect may seem.  Everyone can travel…it just takes…you guessed it…some organizing!
WHERE IT BEGAN
In June 2017, my husband and I set out for a 10-day, 3-city tour of Italy. We were celebrating our 15th wedding anniversary and we wanted to make the most of it.  This was a trip that I had been dreaming of, for a long time!
It would be my first voyage "across the pond." My husband, on the other hand, has been travelling the world since his early teens. My travel has been confined to the continental US but I still love every chance to explore a new destination and seeing everything it has to offer. I love the hustle and bustle of airports, local transit and even packing/unpacking for trips. (I know you're thinking, "This woman is crazy!" but I really do like packing).  But this trip was going to be very different.  Lots of moving parts and pieces to coordinate.  It was going to difficult for me to wrap my head around it…but I knew just who to call to help me organize my travel dreams! Jamie Jones, COO & travel advisor, WhirlAway Travel.
Travel is in Jamie's blood.  WhirlAway has been the family business for over 30 years.  She has travelled the world.  On her own.  With her family.  With groups. By boat.  On safari.  You name it, Jamie's done it.  And she's planned it…for the most discerning of clients, looking for a once in a lifetime travel experience.
I had the pleasure of working with Jamie and her staff in their West Chester, PA offices.  Jamie hired me to organize the office and help improve efficiency. After several days working with them, pouring through travel brochures and images, listening to them plan and consult with clients and vendors…I wanted to start traveling the world!
The breathtaking destinations they were sending their clients…
The amazing amenities they were able to offer them…
The exclusive access & upgrades they could negotiate…
So when it was my turn to start planning, of course, Jamie was my first call!
WHERE IN THE WORLD?
Like anyone traveling abroad or really anywhere my husband and I started doing a little research on our own. It's a good idea to have some sense of where in the world you want to go and what you want to do.
We wanted to do all of the big stuff…
Gondola Ride in Venice.
The Coliseum in Rome.
Tower of Pisa.
But we also wanted something unique.  An experience that was special & unique to our interests. In this case, it was a private Italian cooking experience since my husband was a chef in his life before law.
And, we also wanted to make sure we had days to explore on our own.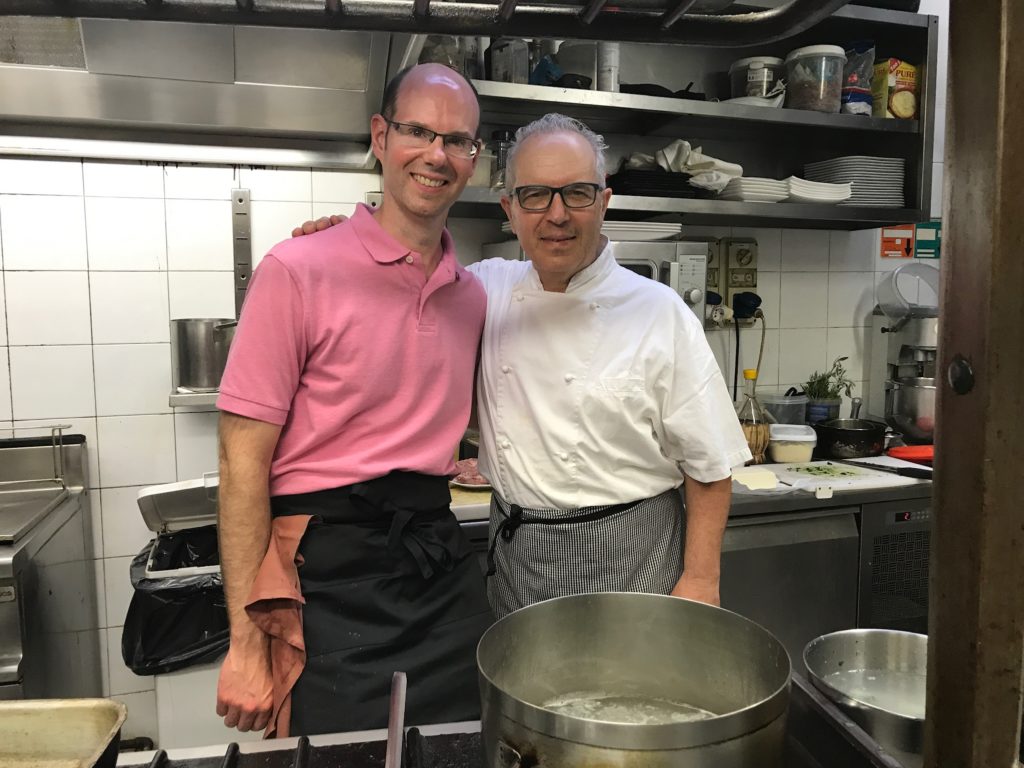 PLAN AHEAD
We scheduled a meeting with Jamie, in her office, in September, a full 10 months before we planned to travel.
WhirlAway Travel Pro Tip:  Jamie and her staff at WhirlAwayrecommend 6 – 9 months for most destinations. For Africa and New Zealand, 9 – 12 months.  Early planning ensures that they are able to secure highly sought after accommodations and experiences that tend to sell out fast.
We gave Jamie our "must-have" list and she suggested several other additions to our itinerary, based on our interest & travel style) including some hidden gems you won't find on the Web.
We discussed budget, timing and then let her do her thing! Yep! We left our dream vacation in her very capable hands! We knew she would put together an unforgettable trip and, frankly, we didn't have the time to do it ourselves. We wanted what we wanted BUT we didn't want to think about all of the logistics, research, options so we left all of the "heavy lifting" to the experts.
WhirlAway Travel Pro Tip:  Be prepared to answer a lot of questions during your initial consultation.  They'll want to know:
your vision for your trip
what is most important to you
how you like to spend your day when you travel
what time you like to eat and the types of food you enjoy
what type of hotels you typically stay in
your expected travel investment
This information will help WhirlAway Travel's experts create a customized itinerary that fits your needs and expectations.  Their travel planning services are more than booking a plane ticket, hotel and a few tours.  WhirlAway provides a complete itinerary that includes air, hotels, transfers, rail, tours, dining, destination guides and things to see and do during free time.
A few weeks later, Jamie sent us a full travel itinerary, including accommodations, transfers, airfare, excursions and daily breakdowns.
No waiting for flight fares to go down…
No waiting or scheduling hotel reservations…
No trying to get those sought after tickets to the Vatican…
When you work with a travel consultant, you have access to all of the expert travel knowledge, professional connections and long held relationships to hotels and vendors in each city.  Jamie was able to secure countless upgrades in each hotel on transportation and so much more.
Everything was planned from A-Z. We made a few adjustments and it was done and ready to go.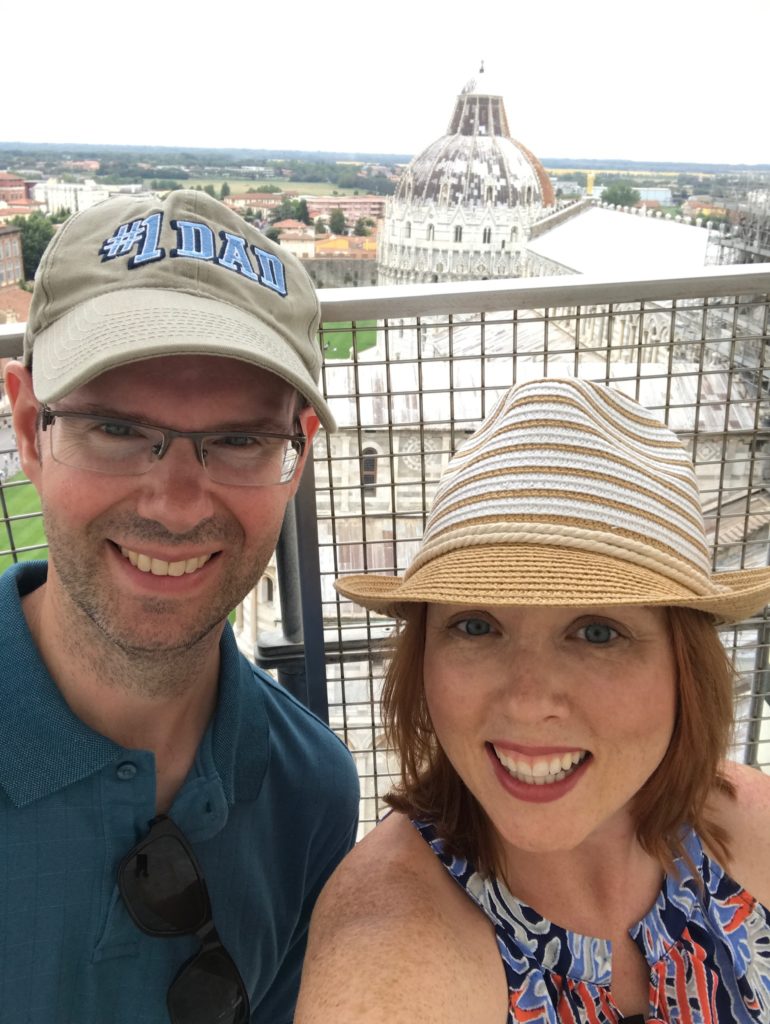 TRAVEL LIKE A VIP
Finally, it was June.  Time to travel!
WhirlAway made everything so easy.  All of our travel information was literally at our fingertips. Jamie and her team at WhirlAway know that keeping your travel information organized and accessible is a top priority.  They offer all clients an app complete with all of your travel information including transfers, hotel information, flight schedules, tours and more. The airport, gates, security, transfers can be the most stressful part of travel.  WhirlAway made it so easy with real time, up to date information and notifications through the mobile app.  AND if something should go wrong along the way, we could message with Jamie through the app.  Such a huge perk to know that if we needed help along the way, Jamie was just a few keystrokes away!
WhirlAway Travel Pro Tip:  Keep your travel information handy at all times. All of WhirlAway's clients receive final documents including a mobile itinerary that provides complete information on all aspects of your trip.  This includes contact information should you need to make changes or have any unexpected issues during travel.  The mobile itinerary also includes attachments of your confirmations, passports and destination guides to keep all of your travel information organized in one place.
Our anniversary trip was everything we had dreamed of & more.  Now, when we travel, big trip or small, we hire Jamie and her staff to do all the legwork for us.  Travel should not be stressful. Jamie & her team at WhirlAway take every measure to insure that their clients have an unforgettable experience, without lifting a finger!
About Carrie Kauffman
Carrie Kauffman is an award winning professional organizer, member of the National Association of Productivity and Organizing Professionals, Greater Philadelphia Chapter (NAPO-GPC) and owner of Carrie's Essential Services, LLC.Carrie Kauffman provides organizing services, in homes & offices, on the Main Line and surrounding communities. Carrie's Essential Servicesspecializes in moving & packing, preparing homes for sale, office setup including filing systems as well as general organizing & de-cluttering.
About Jamie Jones, Co-Owner & Chief Operating Officer, WhirlAway Travel
As a second generation owner at WhirlAway Travel, Jamie has established WhirlAway as a go-to resource for luxury travel and one of a kind experiences for the most discerning clients.   Jamie draws on her lifelong travel experiences, delivering a different travel planning experience, emphasizing one-on-one interaction, personal service, research, expertise & energy in an industry that has become increasingly transactional. With personal travel & planning experience covering all corners of the world, including South Pacific, Hawaii, Caribbean, Mexico, Italy & Eastern Europe (as well as being well versed in river cruising and luxury cruise lines), Jamie's expertise & true passion is Africa.  Jamie also serves on the Board of Directors for Signature Travel Network, a consortia of over 6,000 travel professionals.  WhirlAway Travel is located in West Chester, where Jamie resides with her husband and three children.