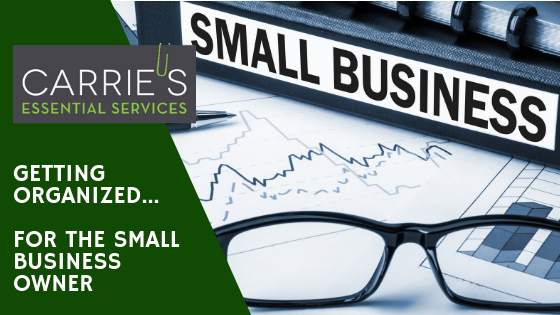 So you're ready to take the plunge and start your own business! I know you're just dying to get out there and do your thing but read this first. It's important to make sure that you, your business and any financial stakeholders are protected if, for any reason, you are unable to continue working. I've brought in small business attorney, Julie Lathia of BenLath Law Group to walk us through several steps that small business owners may overlook when first opening their doors.
In September, when my husband & our family were faced with a serious health emergency, I was forced to take a good hard look at our personal as well as our business affairs.
Now while my husband and my kids were my first priority during this trying time, once it became clear that my husband would be okay, I couldn't help but think what would have happened if I had been the one experiencing a medical crisis. Am I prepared, both personally & professionally?
On the professional side, I consulted Julie Lathia, Esq., small business attorney with BenLath Law Groupfor her advice on my business plan and how it would hold up in the face of tragedy. I want to be absolutely sure I have all the pieces in place so that my expectations are clear to any family member or business partner that may carry on for me.
While it is never pleasant to think about the tragedies that could impact your business, it is absolutely vital to ensure that the success of your business can outlive any tragic event. This is important not only for the business, but for the family members of the business owner(s) who depend on the income of the business. Much like writing a will, proper business planning is absolutely crucial to ensure that your hard work and investments outlast your participation in the business.
What Kind of Business Will You Form?
Proper planning must begin at the outset of starting the business, first by determining what kind of business you wish to form. The most common business types are corporation, partnership (general or limited) and limited liability company (also known as a LLC). The type of business you select will be based on, among other things, participation by other partners/investors, expected profits, tax considerations and liability concerns.
If the business is a LLC, it should prepare and execute an Operating Agreement, which is essentially a contract between all of the business owners (known as "members") that dictates each member's rights and responsibilities within the company.
If the business is a partnership, the partners should prepare and execute a Partnership Agreement.
If the business is a corporation, the shareholders should prepare and adopt
By-Laws.
How Will Your Business Be Organized?
Regardless of the type of business that is formed, its organizational documents (Operating Agreement, Partnership Agreement or By-Laws) should clearly define what happens, in regards to decision-making and ownership, when one or more of the business's owners become unavailable to participate in the business, whether temporarily or permanently. These organizational documents should act as a sort of contingency plan in the event of an emergency suffered by one or more of the business's co-owners.
Important Agreements & Policies to Consider
Business owners who are seeking financing, either through a private investment firm or a commercial lending institution such as a bank, are required to have these basic organizational documents in place.
Further documents may also be required by the lender such as a Buy-Sell agreement or a Key Man policy. These documents make provisions so that the investment is not being wasted if the business loses one or more of its owners.
A Buy-Sell agreement is a binding contract between co-owners of a business which is designed to protect or continue a business in the event of an unforeseen circumstance, such as a co-owner wishing to leave the business, becoming incapacitated, going through a divorce or dying. The buy-sell agreement acts as a kind of "pre-marital agreement" where the co-owners set the price and terms for the buyout of one of the co-owner's shares/interest in the business.
A larger business may wish to consider adopting a Key Man policy. This is a life insurance policy, taken out and paid for by the business, on the key individuals in the business. This policy allows for compensation to the business in the event that the individual passes away.
Though the type of business organization and business planning will vary depending on your needs, what will not vary is the necessity of contingency planning that will guarantee your business survives even in the most dire of circumstances.
As always, being organized in your life and in your business will save you time and trouble in the long run. So be proactive and do it right from the start. Consult a small business attorney (I highly recommend Julie and BenLath Law Group) to make certain that you have all the pieces in place to protect your hard work & investment for future generations.
About Carrie Kauffman
Carrie Kauffman is an award winning professional organizer, member of the National Association of Productivity and Organizing Professionals, Greater Philadelphia Chapter (NAPO-GPC) and owner of Carrie's Essential Services, LLC. Carrie Kauffman provides organizing services, in homes & offices, on the Main Line and surrounding communities. Carrie's Essential Services specializes in moving & packing, preparing homes for sale, office setup including filing systems as well as general organizing & de-cluttering.
About Julie Lathia
Julie Lathia is the owner and co-founder of the BenLath Law Group, based in West Chester. She's been practicing law for over 10 years and is a skilled negotiator and seasoned litigator. She focuses mainly on providing counsel and guidance to small and mid-size businesses all across the state. Learn more about her, and the firm, at www.benlathlaw.com.