The proof is in the pudding, and evidence that Carrie's Essential Services is up to the task is best seen through results. Take a look at the success stories below and contact us to appear on this page.
Photography Studio – West Chester
When you have a home studio, you need to be hyper organized to keep separation from your work life and your real life! This newborn and family photographer hired Carrie to organize her home studio. As a newborn photographer, this involved organizing the space as a whole along with all of the setups and props that are necessary when capturing sweet newborns and young children in a studio space. Carrie decluttered the studio, creating ample space for the large setups and photography essentials. She also decluttered and organized the prop storage spaces, including blankets, hats, wraps, backdrops and more. Now the space is comfortable to onlooking parents and their children as well as making all of the props easily visible to make selections.
Before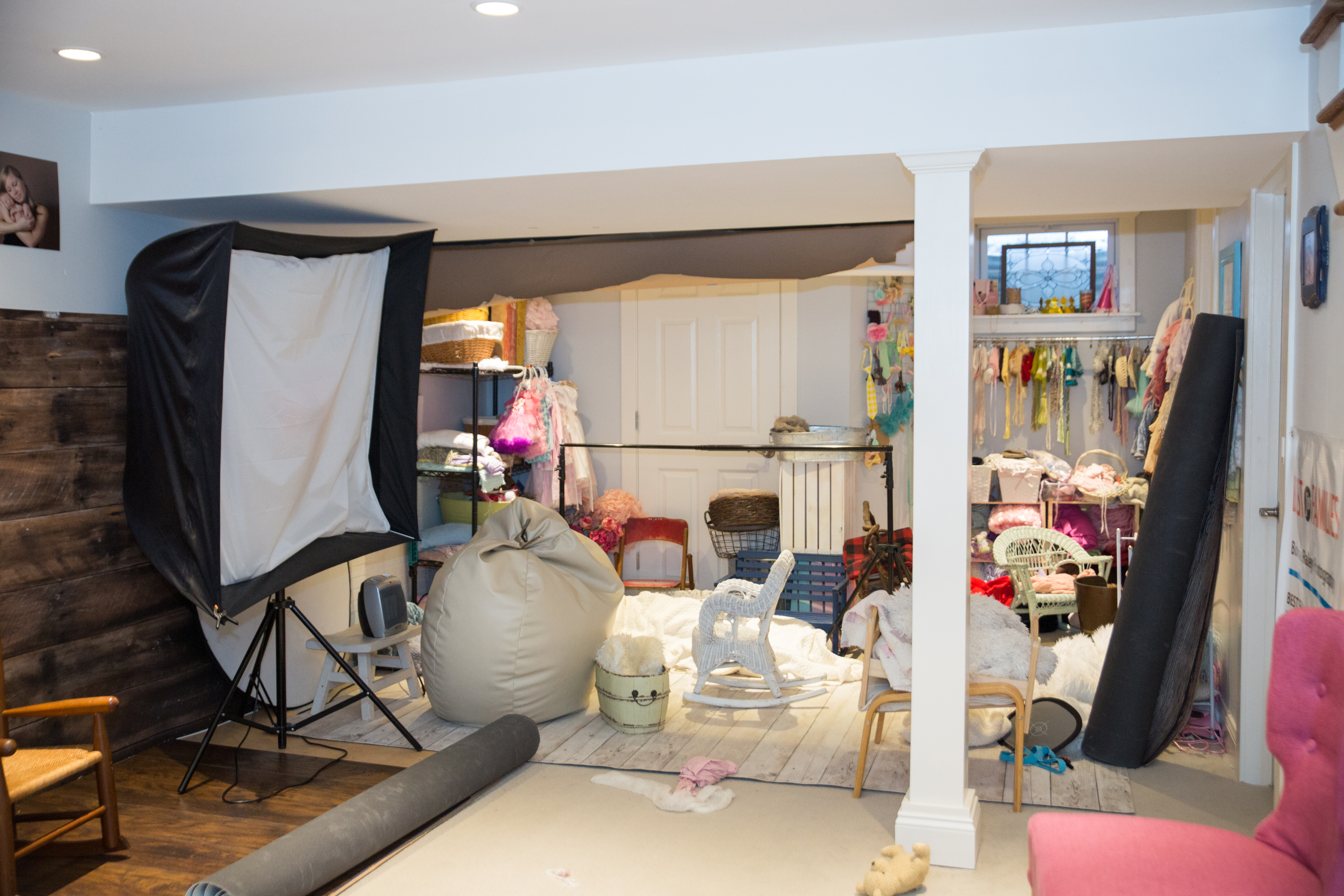 After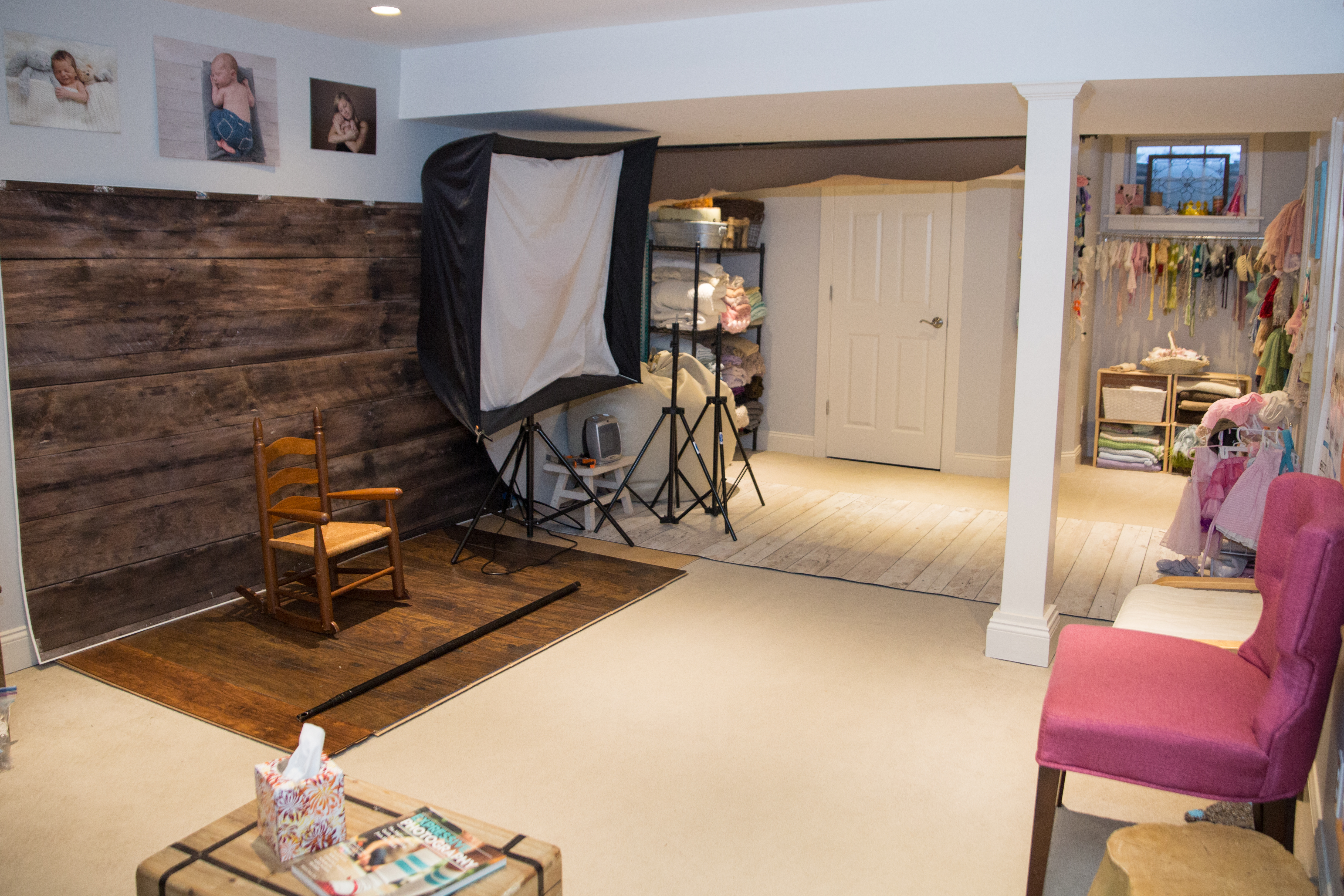 Closets – West Chester
Closets are an area of the home that need constant organization in order to remain manageable. Winter months bring big, bulky coats and closets are also a quick, out of site area to toss all sorts of household clutter including shoes, bags, toys, accessories and more. Carrie helped this Chester County mom declutter several closets in her home including a hallway and bedroom closet. The spaces had become overwhelming and, as a working parent, her time is something that she protects fiercely! She simply could not spare the time…so she called Carrie! The before and afters tell the story of the transformation that took place! Everything where its meant to be…easily accessible, neat & organized.
Before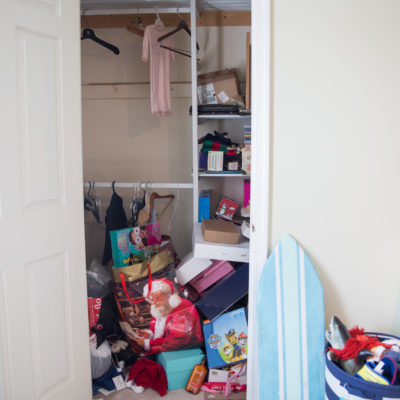 After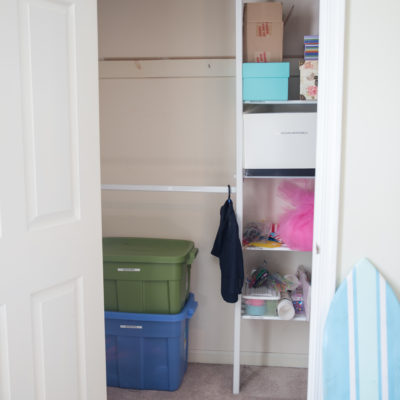 Before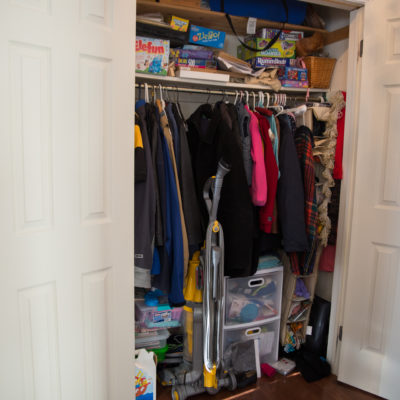 After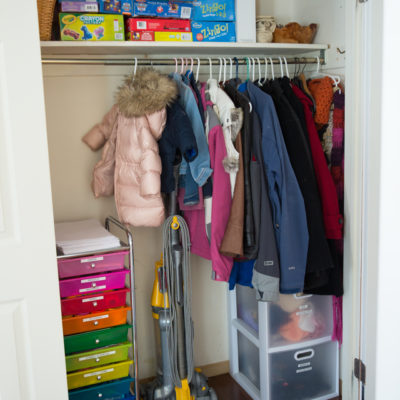 Moving Services
Moving services is the fastest growing part of our business. We are getting more & more requests from local realtors & homeowners to help get homes ready for sale. This step has proved very successful for many of our clients, limiting the length of time their home is on the market and helping sellers get top dollar for their homes. But our job doesn't end there. Carrie's Essential Services will do everything from packing & labeling the contents of your old home, to unpacking & organizing your belongings in your new home. More and more home owners are outsourcing this time-consuming & stressful project and our moving services are in high demand!
Before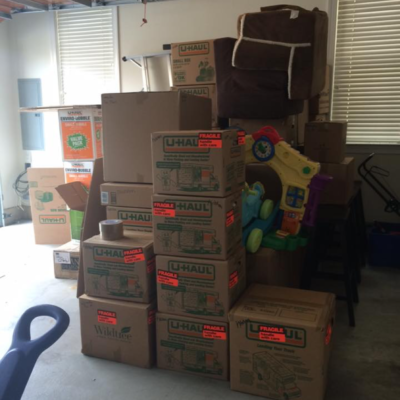 Before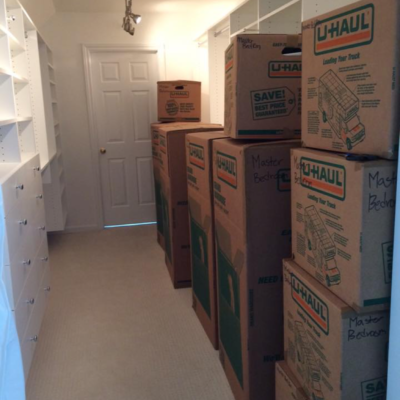 After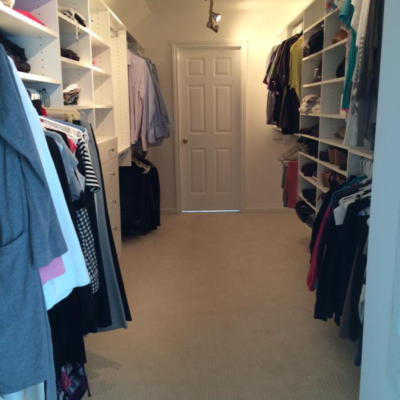 Kids BEDROOM – Ardmore
When the kids are at school, camp or extracurriculars…it's the perfect time to declutter and organize the messy playroom. This project took 4 hours from start to finish. Carrie's Essential Services decluttered and organized this space…returning this large basement space back into a place for the kids to relax and play.
Before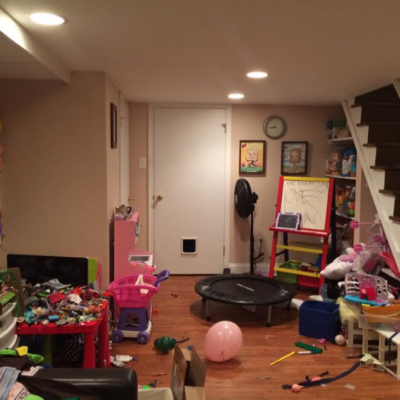 Before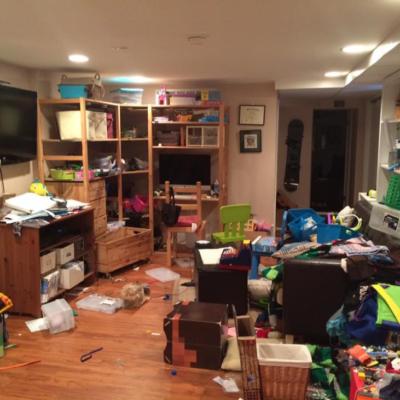 After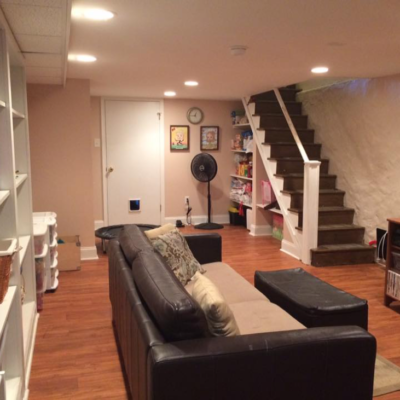 After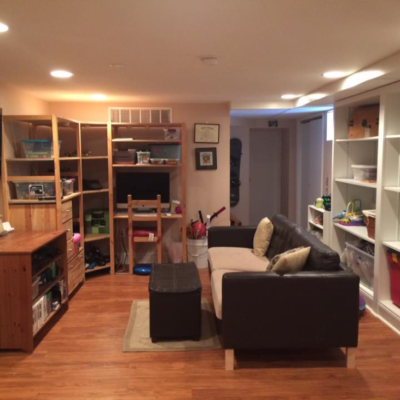 Basement Home Office – Wynnewood
This Wynnewood business owner needed to reclaim her basement space for her growing art business. The basement can be the place where you toss anything & everything that you don't need/use…this can get out of control quickly. Before you know it, you don't know where to begin. Carrie's Essential Services transformed this space in just 4 hours…From Cluttered Basement to Functional Home Office!
Before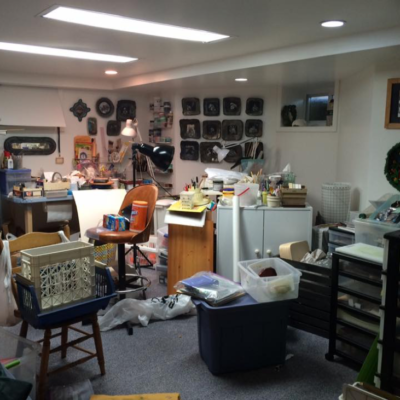 Before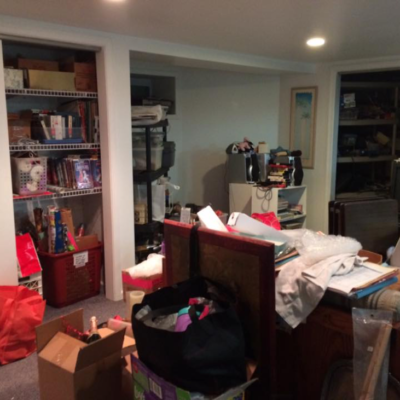 Before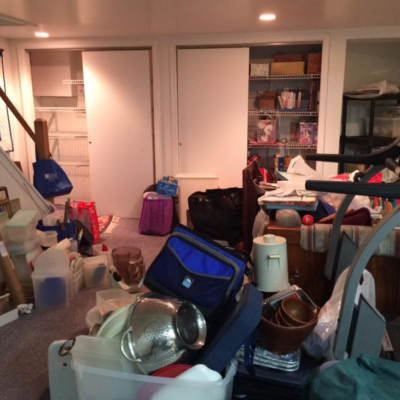 After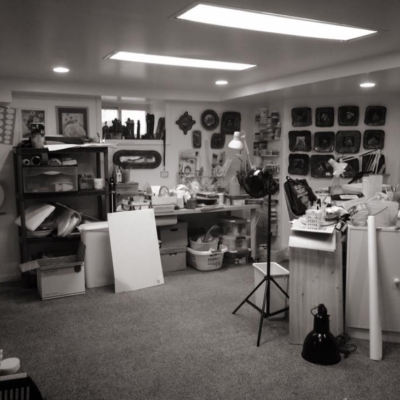 After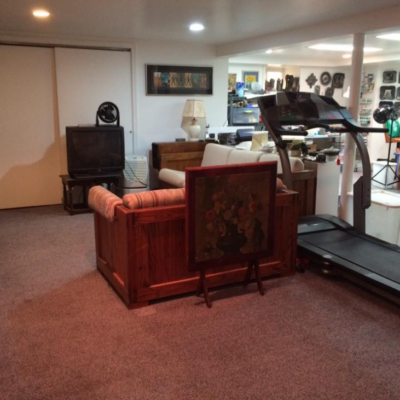 After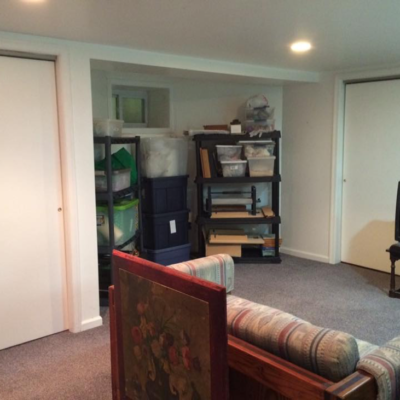 Closet Makeovers – Wayne
But the kids are only in school for a few hours…How much can you get done? The answer is in the photos. This busy mom wanted to tackle several closets in her home – guest bedroom, hall closet and first floor. 2.5 hours later…Three closets all decluttered, organized and appropriate items donated to local charities…and mom is happy.
Before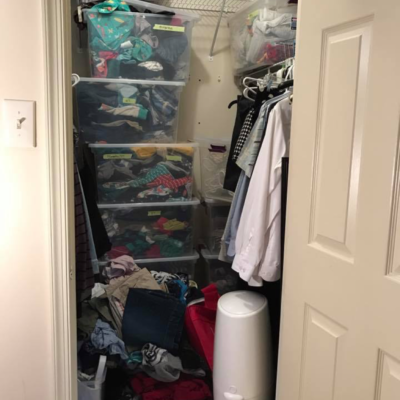 Before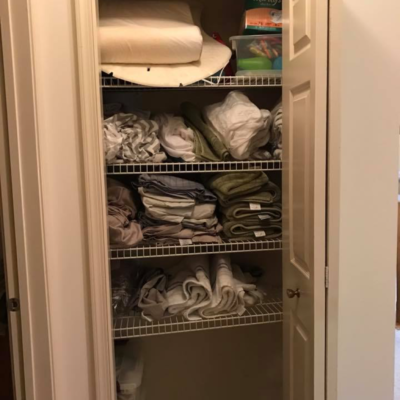 Before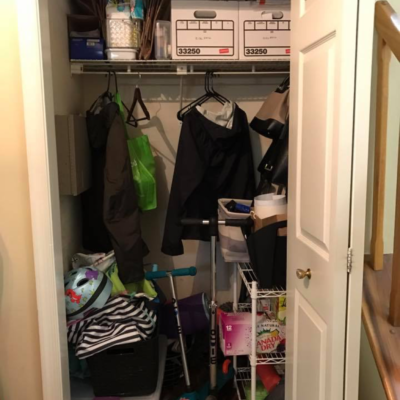 After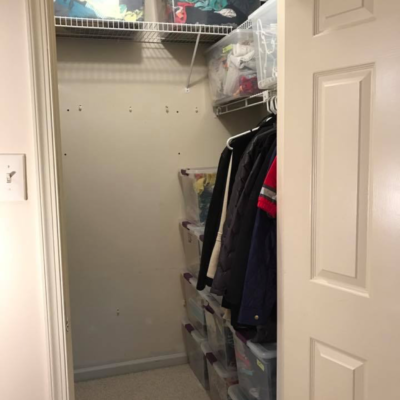 After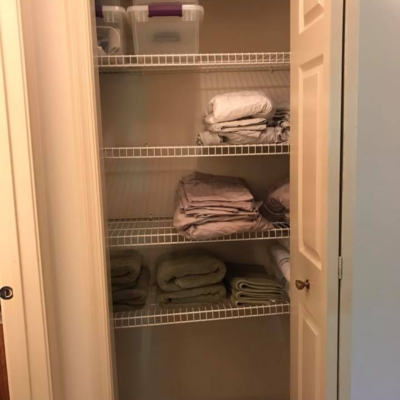 After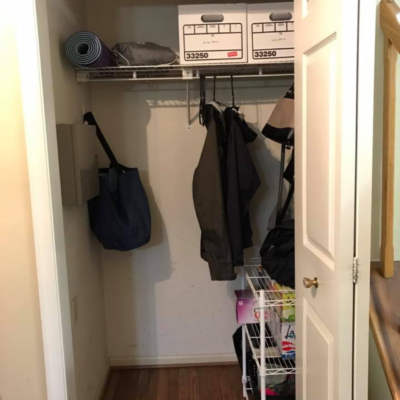 Attic – Main Line
Out of sight, out of mind, right? You would think but…just the thought of an attic busting at the seams can be too much for a homeowner to take! Carrie's Essential Services can sort through years of belongings and help you determine what to keep, donate or toss…leaving you with a workable space where you can actually find what you need, when you need it.
Before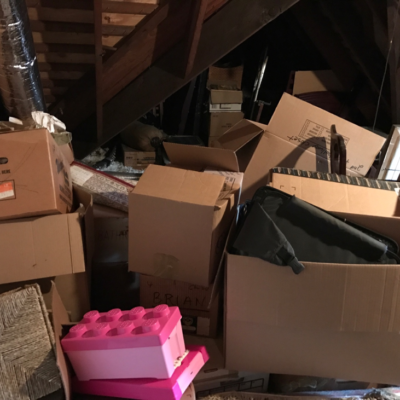 After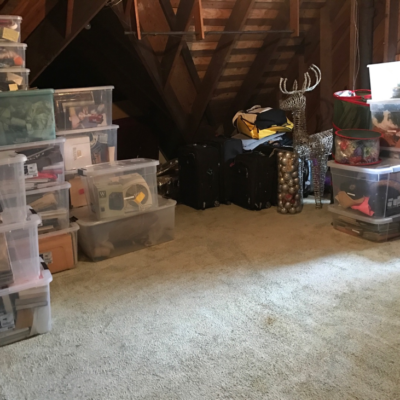 Basement – Wayne
Sometimes, it not about the work, it's about the time. Not enough time in the day…when you are juggling work, home, life…This is when you call Carrie's Essential Services. We have the time. And in that time, we'll help you check this project off of your to-do list and eliminate the stress it causes. Just 2 hours to restore this basement into a functional, organized space.
Before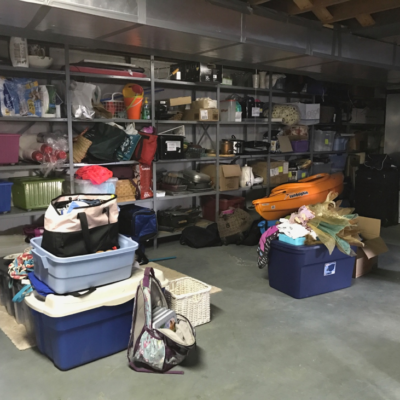 Before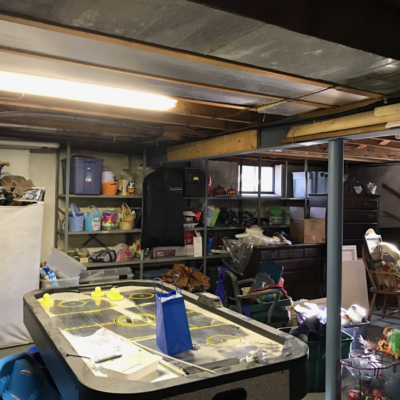 After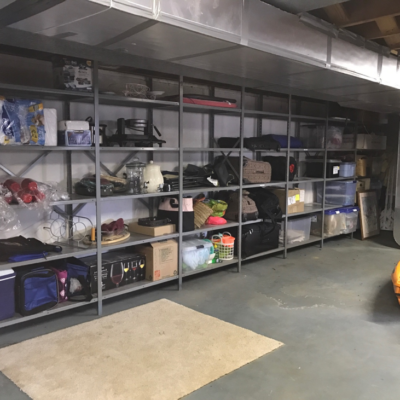 After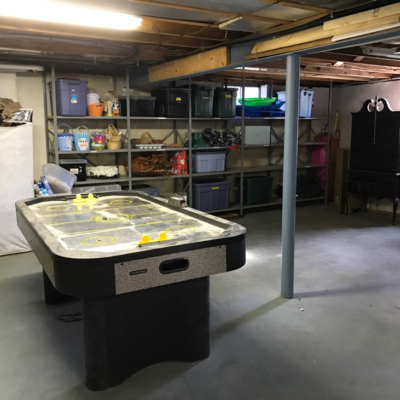 Home Office – Devon
This family needed a functional work space in their home that would enable them to be in close proximity to their growing child. Carrie's Essential Services de-cluttered the existing space, shredding, recycling or donating items to local charities where possible. CES completed the project by creating a filing system for all important documents. End Result after 5 hours on-site? A great home office where the couple can work side by side and keep an eye on their active child.
Before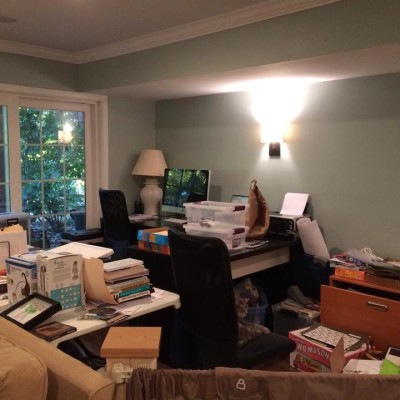 After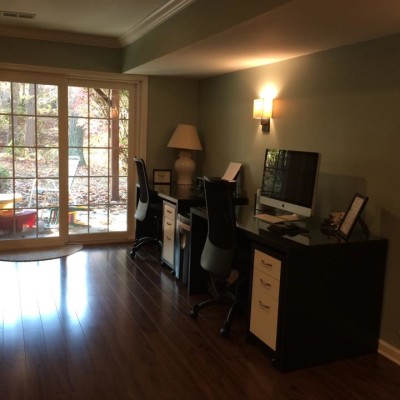 Home Office – Haverford
This family needed help returning what had become a family storage space back into a family work space! Carrie's Essential Services de-cluttered the space, disposing of, recycling and donating many items. CES also organized shelving systems to maximize functional desk space. End Result after 6 hours on site? A great mixed use work space can be used by the whole family for business, school work, artwork and more!
Before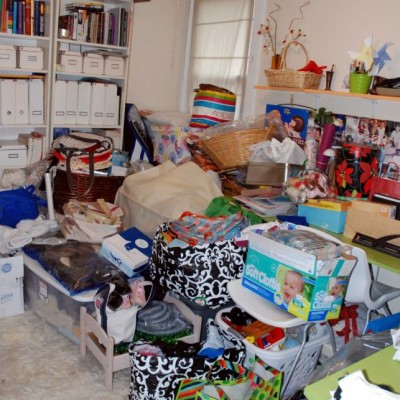 After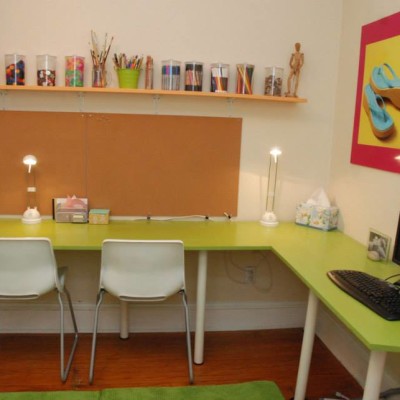 After